Scholarship Program
TCCU will give $1,000 awards to EIGHT graduating seniors (two EACH at Taylorville, Litchfield, Hillsboro, and Pana High Schools). Scholarships will be awarded at the end of the school year in May, 2023.
Register by Friday, October 14th. Provide TCCU with your name, a good quality photo (school ID is ideal!), and signed Parental Permission slip (available online and in your local TCCU branch).
Winners will be determined by votes cast in participating local businesses in TCCU's 9th Annual "STOP, SHOP, VOTE!" scholarship program.
Stop by your local TCCU location, or see your high school guidance counselor.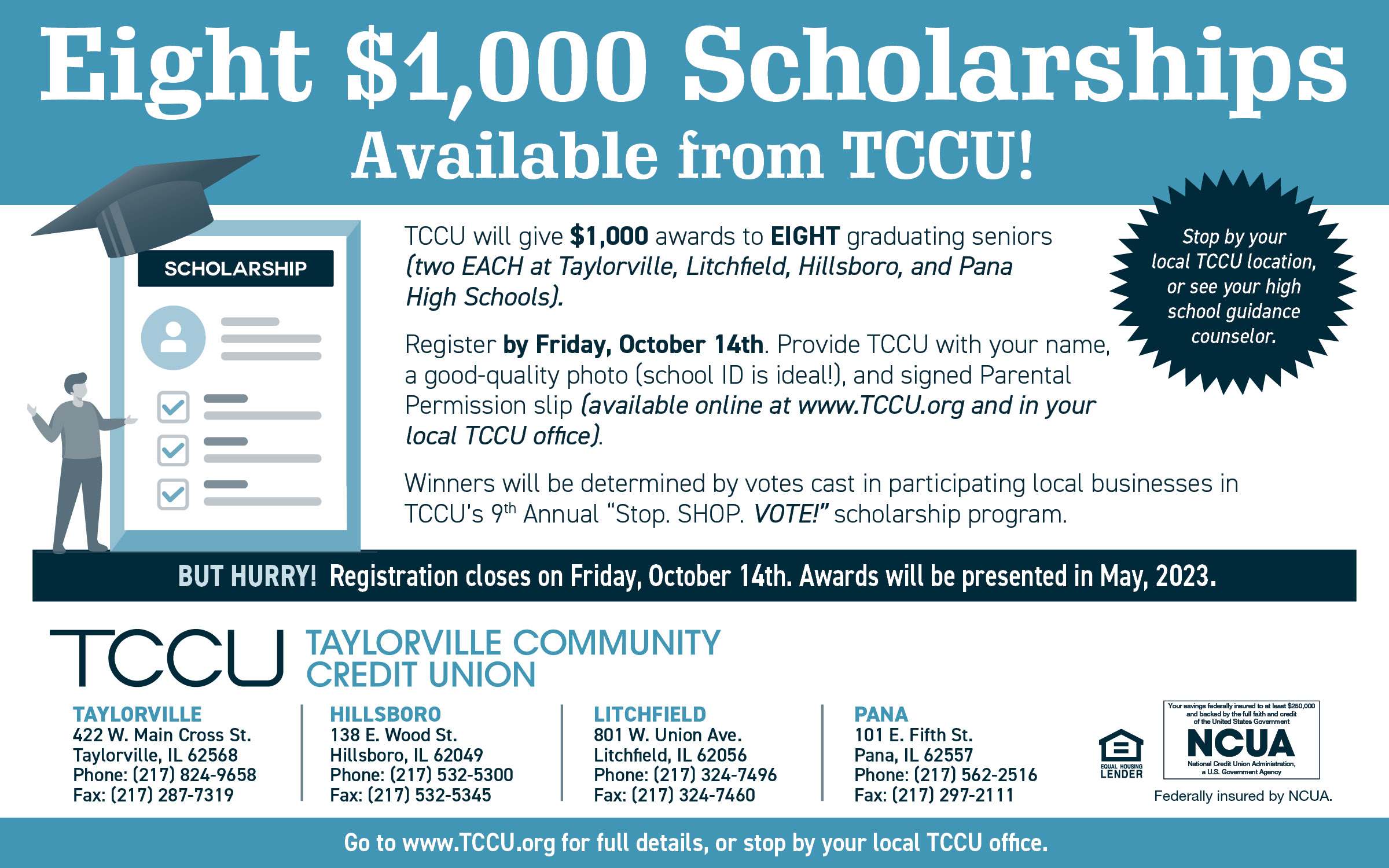 Go to main navigation